Product Description
Silicon carbide precision finishing machine
Silicon carbide precision finishing machine
Silicon carbide precision finishing machine
Silicon carbide precision finishing machine

Over view:

Silicon carbide precision finishing machine is High precision surface grinding or fine grinding process performed by removing material from two surfaces of a component resulting in extremely precise geometric accuracy and surface finish. Typically, it is the last grinding step of a mechanical production chain utilized to improve and/or correct the geometry of parts coming from sintering, sawing, molding or similar operations. Depending on the application, the stock removal also can be taken from just one surface.

When the machine is working, upper and lower grinding discs as well as the planet wheel rotate simultaneously to drive work pieces to do reciprocating planet motion between the two grinding discs. Various grinding materials such as super hard abrasive: Diamond grinding plates, CBN(cubic boron nitride) grinding plates; Conventional abrasives: Cast iron plates, GC plates, etc can be adopted for different requirements of various products, so as to achieve double side precision grinding on work pieces made from various materials. Our equipment take advanced probe side measurement and Sony size measuring controller to realize real-time online measurement control on processed work pieces.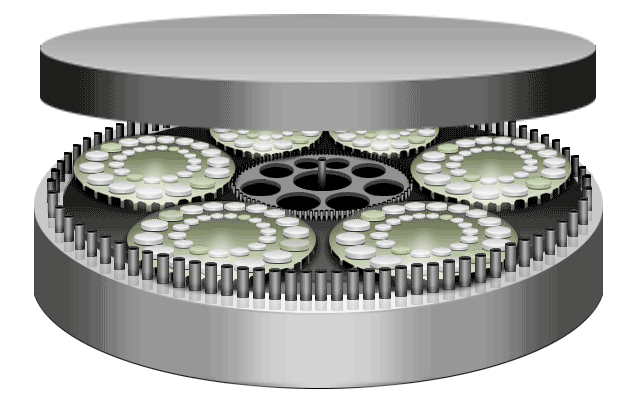 Xinxiang SKF Machinery Co., Ltd. Silicon carbide precision finishing machine Features:

1. High strength cast iron machine body

2. Three independent adjustable driving motors are applied to upper disc, lower disc and inner ring

3. Upper working disc can be manually or automatically swing out

4. Pneumatic control

5. Digital size control system

6. Inner ring rotates under servo driving

7. Semi-automatically loading and unloading device can be configured

8. Constant temperature cooling and filtering system

9. Touch screen control interface

10. Compressed protection for upper working disc

11. Strong fault diagnosis function

12. A plurality of functions for selection

13. No or less maintenance, simple and convenient operation

14. Customized processing solution, to improve product capacity




Xinxiang SKF Machinery Co., Ltd. Carbide blade Double side surface lapping machine Technical parameters:
Gmm630

Gmm700

GMM720

GMM1000

GMM1200

Grinding plate size

Φ630×160×55

Φ700×200×55

Φ720×220×55

Φ1000×330×55

Φ1200×400×55

Up plate motor(kw)

5.5

5.5

5.5

9.2

11

Up speed(r/min)

105

105

105

80

85

Down plate motor(kw)

5.5

5.5

5.5

9.2

11

Down speed(r/min)

105

105

105

80

85

Inner ring motor(kw)

2

2

2

3

5

Inner ring speed(r/min)

75

75

75

65

65

Dimension(mm)

1800x1900x2500

1800x1900x2500

1800x1900x2500

2500x2100x2700

2600x3000x2300

Weight(kg)

2800

4500

5000

6000

6500

Precision(normal parts) Flatness1.5μm, Parallelism 2μm,Roughness Ra0.1μm
We would like to make the test grinding for you firstly, just let us know your grinding requirements and
sending us your parts
.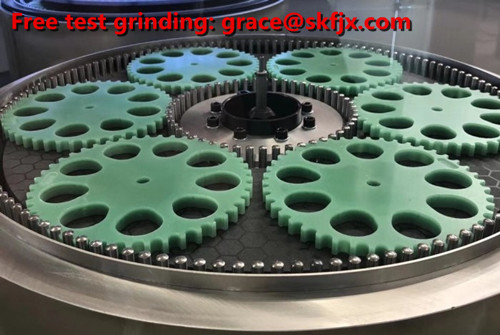 We will supply 1-2 engineers for installating the machine and training at your site.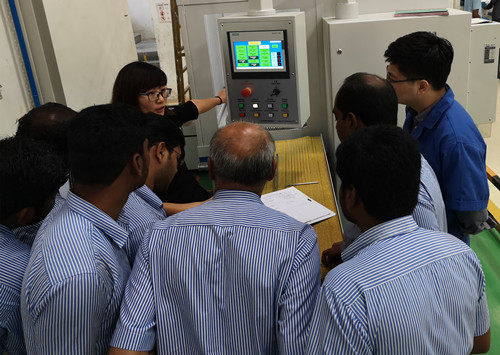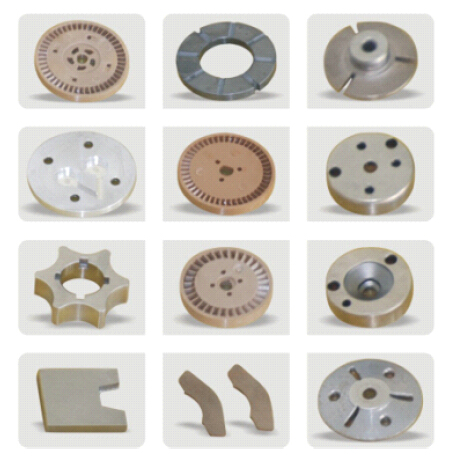 Hydraulic elements:

Blade pump,steering valve, plunger pump, gasoline pump,hydraulic motor, etc.

Compressor parts:

Air condition compressor blade, piston, cylinder, refrigerator compressor valve plate, etc.

Engine parts

Internal combustor part, booster pump part, oil nozzle/ oil pump part, etc

Various hard alloy blades, high precision bearing, sealing piece, watch part, ceramic valve core, magnetic material, etc

Any other hard and brittle materials which required a high precision surface quality
AVIC: The top one in Chinese motor engine
MIBA: The words famous one in powder metallurgy
MIBA: The words famous one in powder metallurgy
SEDAL: The words famous one in high precision ceramic
GKN: The words famous one in powder metallurgy
ANADOLU: The Turkish research center in ceramic material
Etc